Sicilian Dragons
with GM Chris Ward
Welcome to the wonderful world of the Sicilian Dragons. Perhaps most of you will be here to check out the latest goings on in what is after all without a doubt the most exciting opening of all time; the Sicilian Dragon.

Just click on the menu to the right to see each new month's update.
Well I'm pleased to make your acquaintance, but in fact this is also the home of the Accelerated Dragon, the Hyper-Accelerated Dragon and the Semi-Accelerated Dragon. So if you are considering subscribing, I can tell you that you are certain to get your money's worth!
A very reasonable amount of initial material has been supplied for your enjoyment/education, but plenty more will be added in monthly updates.
The Dragon
Up to date games are supplied with very objective comments. Yes, people may know me as a pro Dragon campaigner through the variety of literature I have written/videod(!) on the opening. However there is no particular bias from me on this site as I am not afraid to admit if something is good for White in the quest for answers. Look no further Fox Mulder, the truth is in here!
The Accelerated Dragons
In this section you will find fully annotated games, not only on the rock solid 'Maroczy Bind' (hardly renowned for its spills and thrills!), but also the intricate encounters that see White trying to channel back into the realms of a traditional Dragon. You will see how White can't force say a Yugoslav Attack, but query whether or not Black's efforts to prevent this occurrence are beneficial. All the move orders for Black to achieve a kingside fianchetto are covered, whatever their official name.
History & Heroes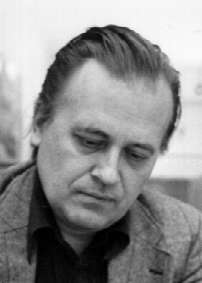 On a less theoretical note, step back in time to see how the Dragon(s) took shape. Which prominent figures (here`s a Dragon pioneer, Bent Larsen) had a say in the construction of the theory and how and why it has changed into what it is today (and next month!). Which famous players have previously championed the Dragons and who are its stars of today.
Reviews

My intention over time is to supply reviews on the majority of available literature on the different Dragons. I have never particularly relished the idea of slagging off fellow players and authors, but if it`s something that I have to do in the name of hosting a decent web site, then so be it! Comments and views on any books are most welcome and may be included if I deem them to be a fair assessment.
Feedback
Frankly for me, this is the name of the game. In constructing this site, I didn't just want to provide a book in HTML format. Besides the fact that writing the Ultimate Comprehensive guide to the Sicilian Dragons would take me ages(!), I was more concerned about covering the topics that would be of particular interest to the reader. Hence this is where you come into it. Though by default I will of course be including new games and annotations with important developments, I am also prepared to discuss within this site questions/ideas on any Dragon related issues. I must stress though that while I am very keen on receiving your views, there is no guarantee that your specific problem will be dealt with here. I will however naturally keep 'on the boil' any interesting points until such a relevant opportunity comes for me to air them. Hence please be patient and remember though, that mail will not be dealt with on a personal level.
Thankyou.